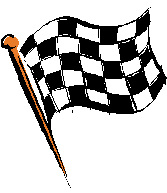 THE WINNING BUYER WILL ALSO RECEIVE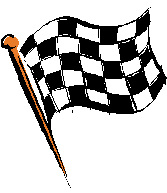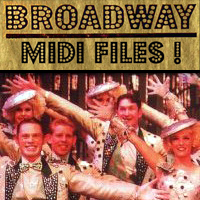 A SAMPLE BONUS SELECTION OF BROADWAY MIDI & MIDI KARAOKE FILES FROM OUR COVETED
BROADWAY MIDI & MIDI KARAOKE COLLECTION
AND
A FREE DEMO KARAOKE MUSIC PLAYER
FOR MAC OS X & WINDOWS!!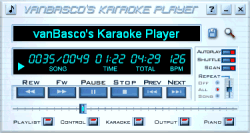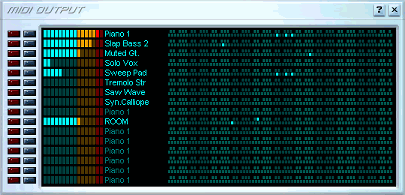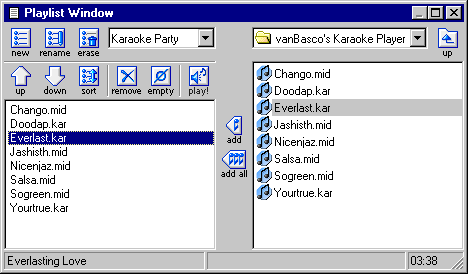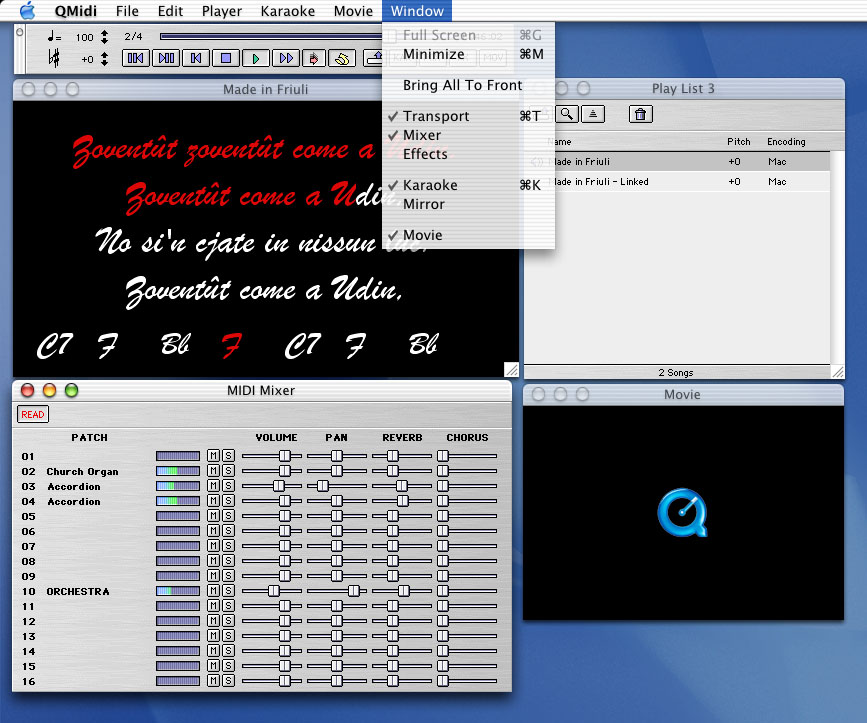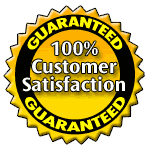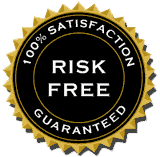 100% GUARANTEED !!!
We guarantee that all of these files will play on either a Mac or Windows Computer. For additional compatibility info click on the link below that reads "what is a midi file?"
-------------------------------------------------------------------------------------------------------------------
PAYMENT & SHIPPING

Payment Options: Money Orders / Cashiers Checks via Ebay & BidPay, Credit Cards Accepted via PayPal




FAST GUARANTEED GLOBAL DELIVERY !!
Flat Rate Shipping:$5.00 (Domestic) / $7.00 (International)
We ship to: USA & Woldwide
-----------------------------------------------------------------------------------------------
For professional demo recordings (all styles), rehearsal cds, truely stunning web sites for singer/songwriters and musical theater performers or just plain old fun karaoke recordings check out our main company website at: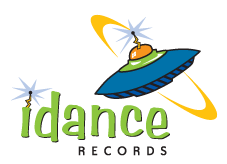 Click here to join our very infrequent Mailing List and stay informed of all of our future products, updates and special offers. The first ten people to sign up will receive a Free iDance Records T-Shirt! Just type "mailing list" in the subject field of your email application and don't forget to include your name and address so we know where to send the free t-shirt (that is if your one of the lucky first ten of course!).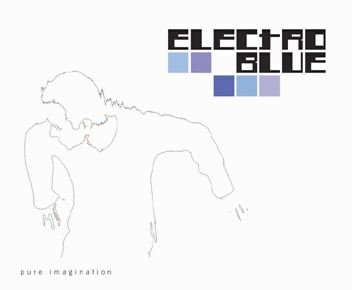 PS. Check out the artist "Electro Blue"on your iTunes Music Store
, www.cdbaby.com (or www.idancerecords.com) and hear how this artist used several of our midi files to produce professional remakes of popular songs from the 70's, 80's and even "Pure Imagination" from the hollywood movie musical "Willy Wonka & The Chocolate Factory"
Get iTunes Here:
If your a SINGER and you love ROCK MUSIC then you don't want to miss out on this incredible collection. I personally have used many of these files to REHEARSE & LEARN MUSIC FOR SONGS I WANT TO SING AND TO PRODUCE MY OWN RECORDINGS OF THESE HIT SONGS! Forget about hiring expensive accompanists just to rehearse, now you have your own personal backup band and virtual orchestra right inside your computer! You can even transfer these midi files to your iPod with iTunes and rehearse your music on the subway !! And if you want to take your singing career to the next level as a Recording Artist you can also use these midi files to create your own professional sounding demo recordings of all these hit songs and then send them to record labels and agents!
Apple Computer's simple Garage Band application (which comes free with every new Macintosh computer or available separately for $79 as part of the iLife suite of applicaitons) lets you easily import standard MIDI files and then it lets you change the tempo, key signature and even change the instruments used in the song to ones that you like and then you can add your own Drum Loops or Apple Loops for a truely unique mix! Garage Band also makes it really easy for you to just plug in a microphone and sing or record your vocals into the computer along with preset pofessionaly engineered reverb, eq an compression settings! Believe it or not, Garage Band will even fix our pitch if you should happen to sing off key!! Just think of the midi files as a "skeleton" or starting point for producing your next hit record or just use them to sing along with for hours of karaoke fun using the included free demo karaoke players!
If your a REMIXER OR MUSIC PRODUCER, you can import these midi files into REASON, LOGIC PRO, CUBASE, DIGITAL PERFORMER, SONAR, CAKEWALK, STORM MUSIC STUDIO, KORG TRITON SYNTHESIZERS, YAMAHA MUSIC WORKSTATIONS or pretty much any pro level midi sequencer on either Macintosh or Windows or synthesizer that supports standard midi files or general midi files (practically all them do this, but be sure to double check your manual for specific instructions on how to import the files in your applicatioin or synthesizer. Once the files are imported into your sequencer you can add your own loops, change the tempo, change the key and even all the instruments to create your own unique remix! Turn a ballad into a dance mix!!
If you own an ACOUSTIC PIANO OR DIGITAL PIANO, you can copy these midi files onto an IBM formatted 3.5" floppy disc and then they will even play back on an acoustic piano with a PianoDisc system equipped with the symphony orchestra option. Just make sure midi channel 1 is set to a piano sound and actually contains midi data on that channel/track and be sure to check your PianoDisc manual for details on how to import standard midi files into your particular model PianoDisc system. Also, most Yamaha Clavinova digital pianos can also play back standard midi files & midi karaoke files, but again be sure to double check your digital piano's manual for specific instructions on how to import the midi files for your specific model digital piano. For additional info on this topic just click on the graphic below that says "So now you ask What is a midi File?"